About Joshua Ellenhorn, M.D., FACS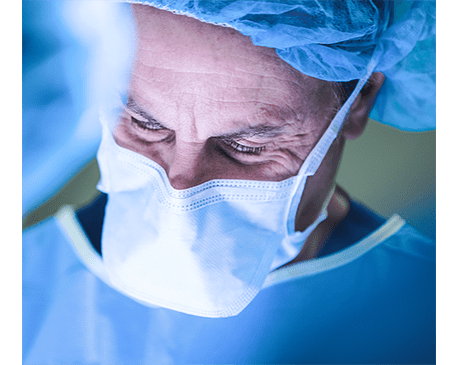 About Dr. Ellenhorn

Joshua Ellenhorn, MD, is a board-certified surgeon with advanced training in the fields of surgical oncology, minimally invasive surgery, and robotic-assisted surgery. Dr. Ellenhorn is delighted to be providing services for residents of Los Angeles, California, at his private practice at Cedars-Sinai Medical Center in Los Angeles.
Dr. Ellenhorn is a nationally recognized leader in surgery, cancer research, and surgical education, who dedicates himself to providing the highest quality care with a personalized approach for every patient.
Dr. Ellenhorn's record as a clinician, researcher, and educator, is extensive and impressive. In his role as a medical educator, Dr. Ellenhorn has trained more than 60 surgical oncologists. He spent over 18 years in practice at the City of Hope National Medical Center, where he was a professor and the chief of the Division of General and Oncologic Surgery.
Dr. Ellenhorn was also director of the nationally acclaimed Surgical Oncology Training Program. His considerable achievements include pioneering the use of minimally invasive surgery and robotic-assisted technologies in the treatment of abdominal conditions.
Dr. Ellenhorn performs the following surgical procedures: gallbladder surgery, hernia repair, colorectal cancer, skin cancer and melanoma, gastric cancer, and pancreatic cancer. Dr. Ellenhorn is renowned in the field of breast cancer treatment. He uses innovative techniques like skin and nipple-sparing surgery and intraoperative radiation therapy for breast cancer.
U.S. News & World Report ranks Dr. Ellenhorn among the top 1% of surgeons in the United States, and he has been recognized as a Super Doctor in Los Angeles for five consecutive years. The Super Doctor recognition is impressive because it is a rigorous multi-step process designed to identify healthcare providers who have attained a high degree of peer recognition and professional achievement. In other words, Dr. Ellenhorn is the doctors' choice.
To benefit from Dr. Ellenhorn's exceptional expertise and commitment to patient care, call his office today, or book an appointment using the online form.